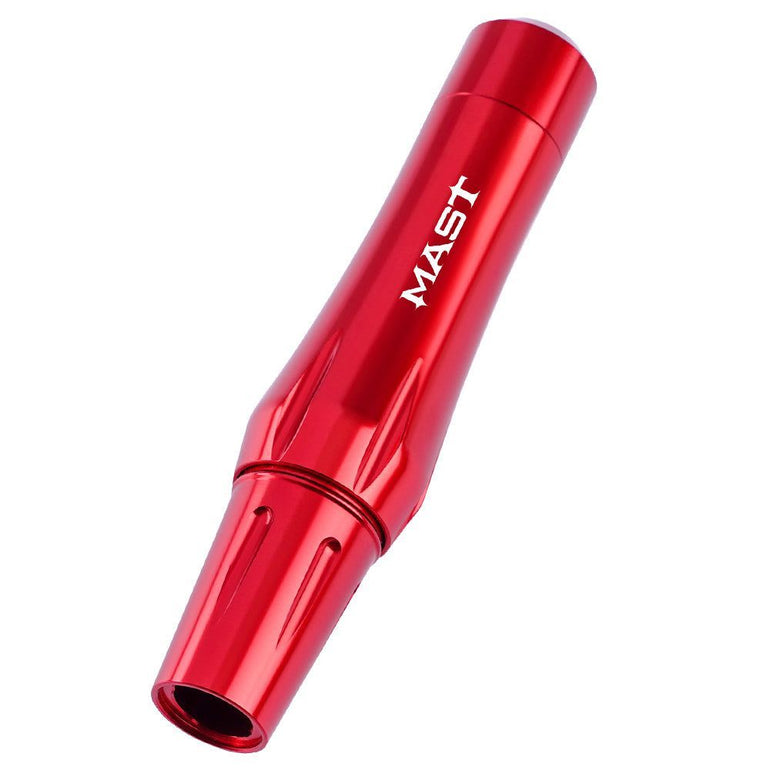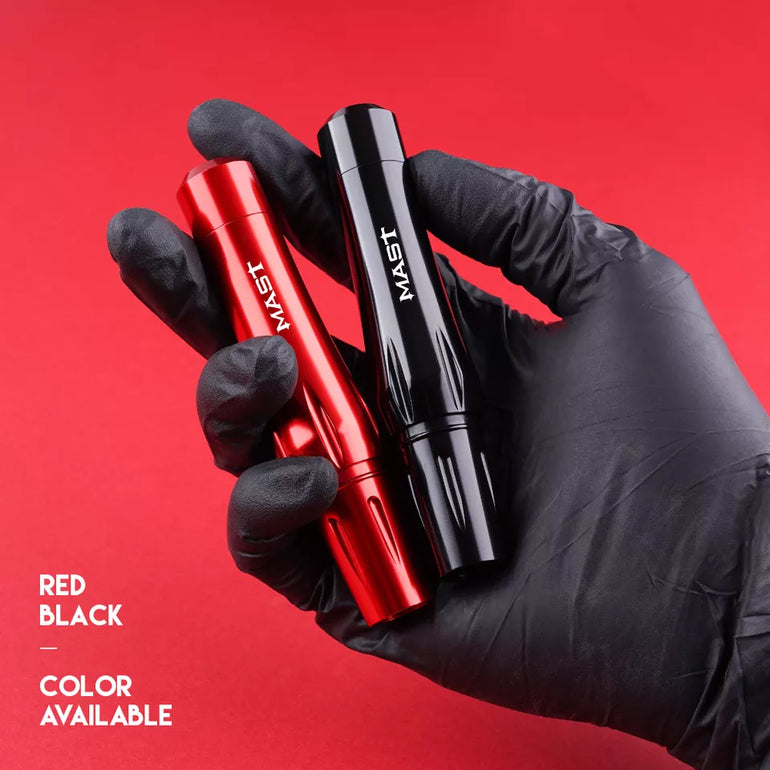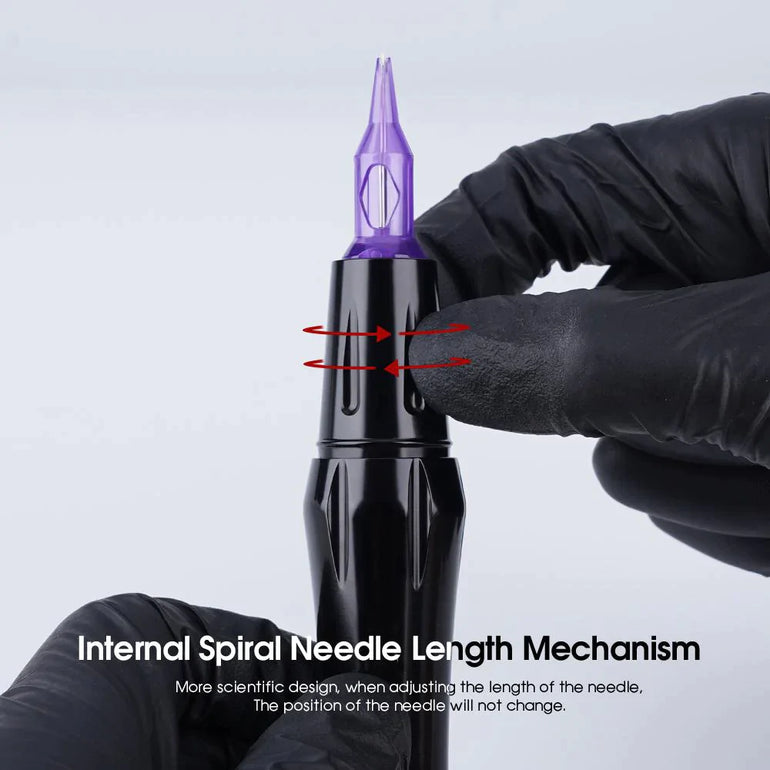 Mast P30 Tattoo PMU Machine Pen Red
Free shipping on orders over $59
---
A favorite amongst artists! The MAST Rotary P30 Tattoo and Permanent Makeup Machine is a reliable and affordable device for any procedure. Its innovative driving principle ensures quiet operation and stability. The internal spiral needle length mechanism allows for precise design and ensures that the needle position remains unchanged when adjusting the length. This powerful machine is compatible with most standard cartridges and can be used for eyebrows, lips, scalp, and small fine line or tiny tattoos.
Note: Require external RCA power supply to operate 

Specifications:
Weight:77g

Diameter:18mm

Length:112mm

Stroke:3.6mm

Lining Voltage:9V

Shading Voltage:8V

Speed:12800 RPM

Suggest lining voltage: 9V
Suggest shading voltage: 8V
Have questions?
Get in touch with us at any time.
Mast P30 Tattoo PMU Machine Pen Red