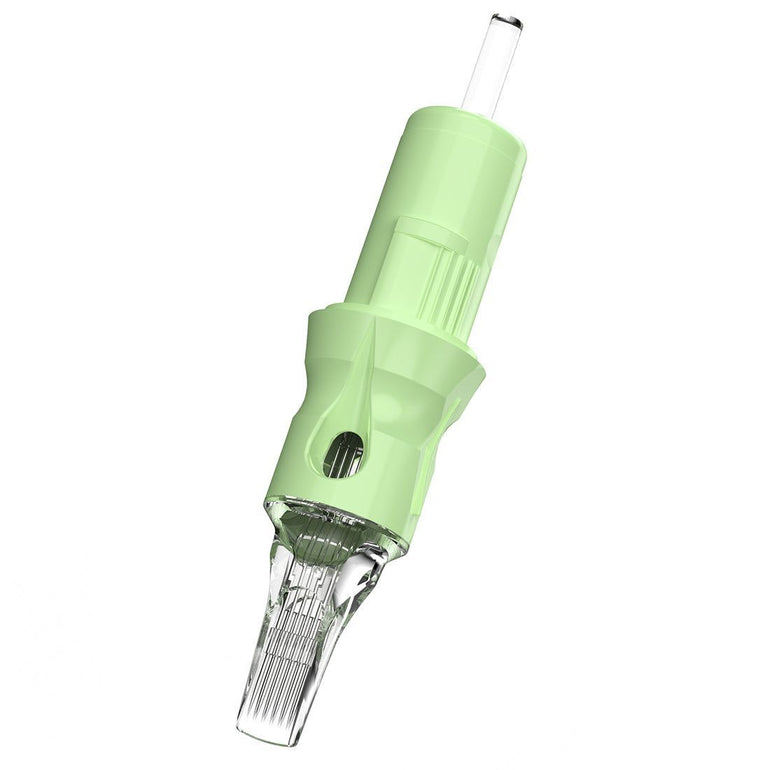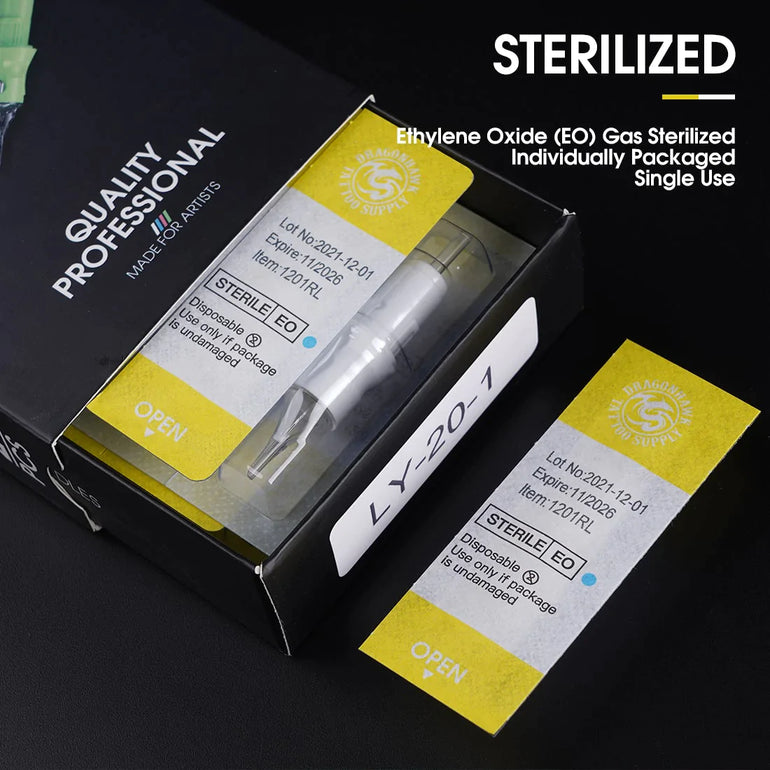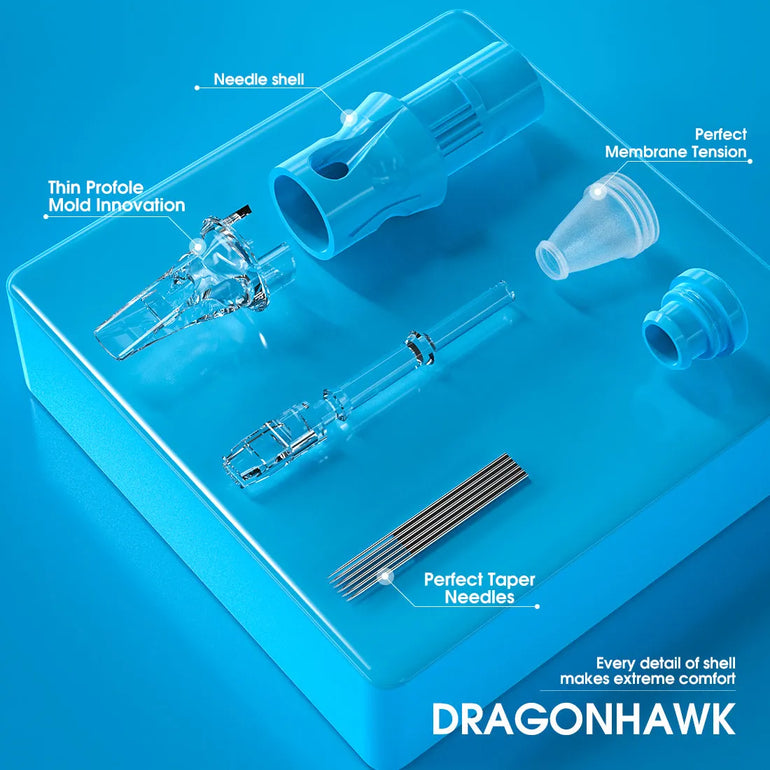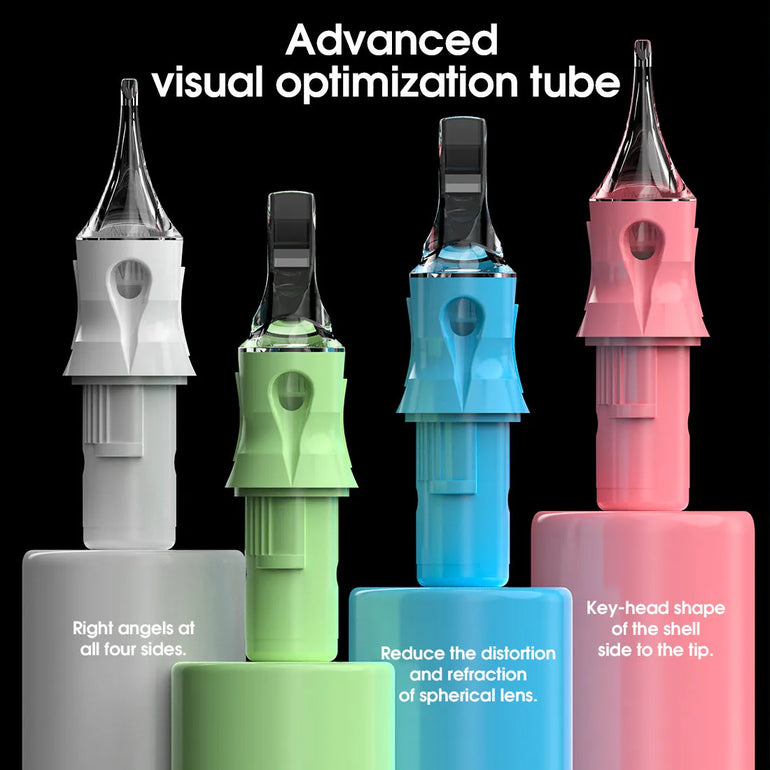 DragonHawkLabs Tattoo & PMU Cartridge Needle 0.30mm 7 Round Magnum 1007RM
Free shipping on orders over $59
---
The professional cartridges for permanent makeup and tattoo procedures. Featuring needle casing, optimal membrane tension, innovative thin profile mold, and expertly tapered needles.
More Info
Efficient cartridge removal and replacement

EO Gas Sterilized, individually packaged and single use

304L medical grade stainless steel

Compatible with a variety of cartridge system grips and machines

Cartridges are set with the perfect tension

Membrane mechanism prevents fluid backflow
Sold in 20pcs per box
Have questions?
Get in touch with us at any time.
DragonHawkLabs Tattoo & PMU Cartridge Needle 0.30mm 7 Round Magnum 1007RM